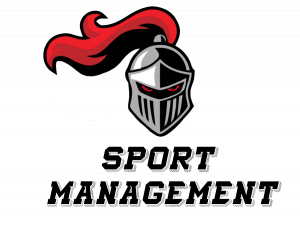 We are an organization working to provide students who are interested in pursuing a career in the sport industry with opportunities to engage in service, professional development, practical applications of knowledge, research, and mentoring.
Our students are involved in the support of our Creekside Athletics teams through marketing, promotion and event management.  Students utilize a variety of resources and programs we have at the school including Digital Media, Photography, TV Production, Journalism, etc. 
What we do:
–Website Management (Creekside Athletics)
–Social Media (Official Creekside Athletics Twitter, Facebook, etc.)
–Video and Photography
–Digital Media
–Sports Journalism
–Promotional activities and event management for Creekside Athletics
–Fundraising activities
–Professional conference participation
–Participation in various sport related research
–Field trips to various sport facilities
Creekside Sport Management - Who we are

Interested in becoming a member? Fill out our new member, pre-registration questionnaire by clicking the image below: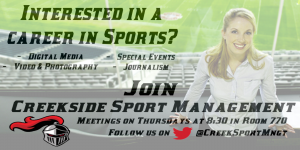 Follow us on social media!