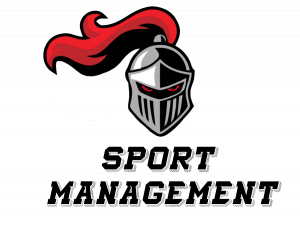 The mission of the Creekside Sport Management is to provide students who are interested in pursuing a career in the sport industry with opportunities to engage in service, professional development, practical applications of knowledge, workshops, volunteering, research, and mentoring opportunities on campus and in the community. We are a group committed to growing our members into the future leaders of the sport industry.
Goals:
1. Aid in the continued development of the students and the athletics program at Creekside High School.
2. Provide consistent opportunities for service learning. Service learning helps students become more caring and responsible young adults while enhancing the academic process.
3. Develop fellowship, school spirit, pride and loyalty among the students, faculty and the community.
Creekside Sport Management - Who we are

What we do:
Interested in becoming a member? Fill out our new member, pre-registration questionnaire by clicking the image below: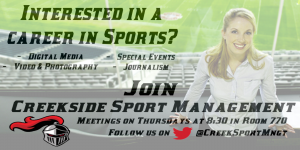 Follow us on social media!