2017 – 2018 CHEER TRYOUTS will be held in April for all interested athletes.  An information meeting will be held after our competitive season concludes in early March.  Dates will be posted on this website for meetings, tryouts and deadlines for paperwork.  The EL2, EL3 and PVWH forms are all on the Athletic website under "forms" for those who wish to get an early start.
Congratulations 2016 JV and Varsity Cheer!
Both teams earned 1st place CAMP CHAMPION titles in both their GAME DAY Championship and EXTREME Routine Championship at UCA Summer Camp! We also had 6 ATHLETES who earned the ALL AMERICAN AWARD and 3 athletes chosen for the PIN IT FORWARD award and the ENTIRE CHS CHEER PROGRAM won the TOP BANANA Award (most spirit and energy at camp). What a great way to start the year for CHS CHEER!
2016-2017 CHS Cheer Accomplishments:
2016 UCA SUMMER CAMP AWARDS
| | |
| --- | --- |
| Junior Varsity | Varsity |
| 1st Place – GAME DAY Championship | 1st Place – GAME DAY Championship |
| 1st Place – XTREME Routine Championship | 1st Place – XTREME Routine Championship |
| SUPERIOR IMPROVEMENT Trophy | SUPERIOR PERFORMANCE Trophy |
| 2 GOLD SUPERIOR Evaluation Ribbons | 2 GOLD SUPERIOR Evaluation Ribbons |
| 2 PIN IT FORWARD Awards – Taylor R and McKenzie P | 1 PIN IT FORWARD AWARD – Madison G |
| 4 ALL AMERICANS – McKenzie P, HannahN, Cat N, Kameron G. | 2 ALL AMERICANS – Sophia R, Kayla C |
CHS Competitive Cheer wins the 2015-2016 FHSAA Regional Championship title!
2015-16 CHS Cheer Accomplishments:
UCA Summer Camp:


Varsity Competitive Cheer – Extreme Routine Champions!
JV SIdeline Cheer: 1st Place Game Day Championship and Extreme Routine!
Top Banana Award!
Winter Classic:


Best Tumbling and 2nd Place overall!
UCA Central Florida Regional:


CHAMPIONS!
FHSAA Regionals:


CHAMPIONS!
FHSAA State Finals:


3rd Place!
National High School Cheerleading Chamionship:


16th Place in the Nation!

Head Coach: Laura Clary
Click here to read a letter from Coach Clary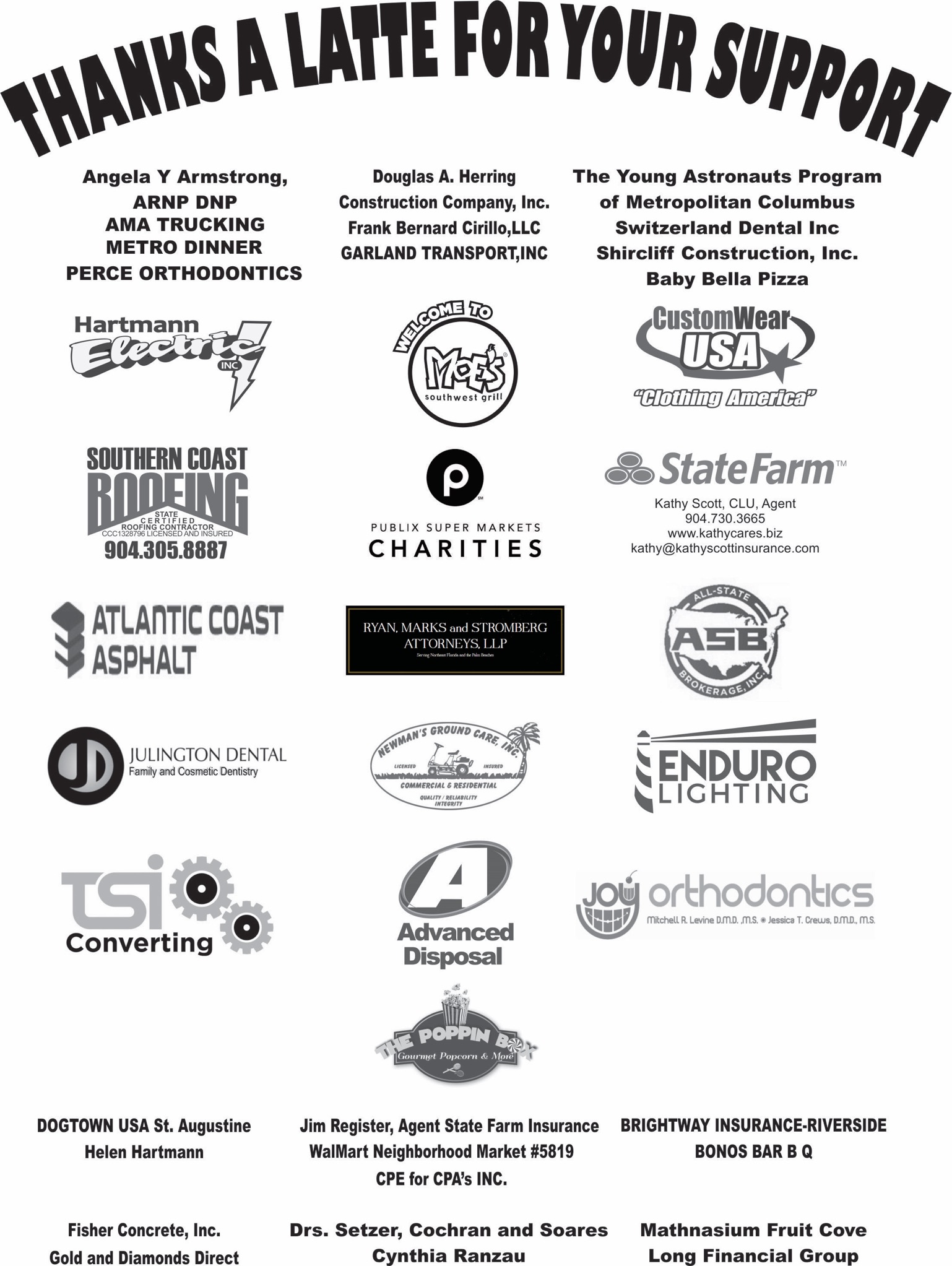 Creekside Knights Cheer would like to thank our
sponsors for the 2015-16 Season…
We couldn't do it without you!
Platinum Bow
The Kaneshiros
Rocker Properties, LLC
Thornell Family
Disney's Crew
Garland Transport, Inc.
The Shultzies
Bono's PIT Bar-B-Q Racetrack Rd.
Premier Athletics
TSI Converting
Applebees
Property Management Partners & Associates, Inc.
Bow Babes
Newman's Ground Care, Inc.
Everbank
Bella Nouveau
Fisher Concrete, Inc.
All-State Brokerage, Inc.
Publix Supermarkets Charities
St. Augustine Alligator Farm
Stonebridge Construction Services, Inc.
Gold Bow
Southern Coast Roofing
Pinch A Penny – Fruit Cove & 210
Diana Patterson Art
Focus Real Estate Group
Ryan, Marks, and Stromberg Attorney LLP
Top Gun Roofing
Silver Bow
Sunshine Boys Lawn Maintenance
Kathy Scott State Farm
Greenbriar Animal Hospital
Applied Technical Services, Inc.
Lynne Coggin, Realtor – Watson Realty Corp.
Grandma and Grandpa Woody
The Ink Family
The Radey's
A-Coin & Stamp Gallery
The O'Meara Family
The Abregano Family
The Fox Family
Tim Murphy – State Farm Insurance
Jim Register, Agent State Farm Insurance
Jayson Phillip
Clelia's Party Dresses
Heritage Cash Advance
A.M.A. Trucking
Origami Owl
The Henry Family
DoTerra
Mary Kay
Deane E. Leidholt
Young Living Essential Oils
The Law Office of Anne Marie Gennusa
Shawn M Perce Orthodontics
Ponte Vedra Plastic Surgery
Body Control Gym
Tandus Centiva Flooring
RTF Construction, Inc.
The Schuelke Family
Gus J Gari, DDS
Have a great senior year Micayla. Love, Mom & Dad
Bronze Bow
The UPS Store in Fruit Cove
Baker's Sports, Inc.
Krantz Dental Care
Walmart Neighborhood Market #5819
Drs. Setzer, Cochran, Soares, PA
Club Continental
Joeltom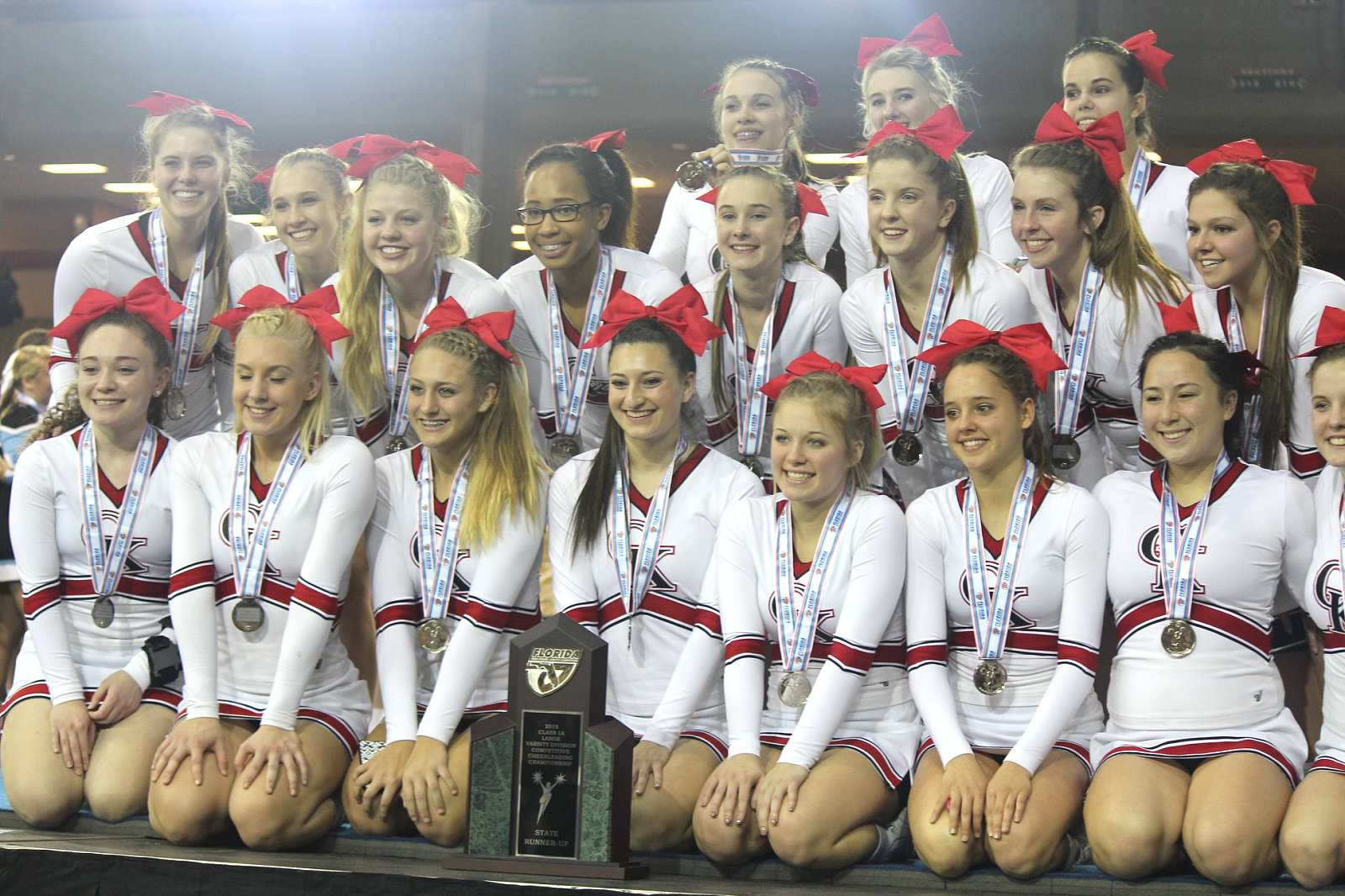 CHS Competitive Cheer makes school history by earning the 2015 FHSAA State Runner-Up title!
Other 2014-15 accomplishments:
UCA Summer Camp: Leadership Award, Top Banana Spirit Award, 2nd Place in Extreme Routine Challenge
Head to Head Mandarin: Highest Point Total of all participating teams
All Out Championships at UNF Arena: 2nd Place
The American Open The State, Daytona: 1st Place & State Champion Jackets!
FHSAA Regionals: 3rd Place
FHSAA State Finals: 1st Place Semi-finals!
We would like to thank all of our devoted fans and families that traveled with us to each of these events. We appreciate your support and could not have done it without you!