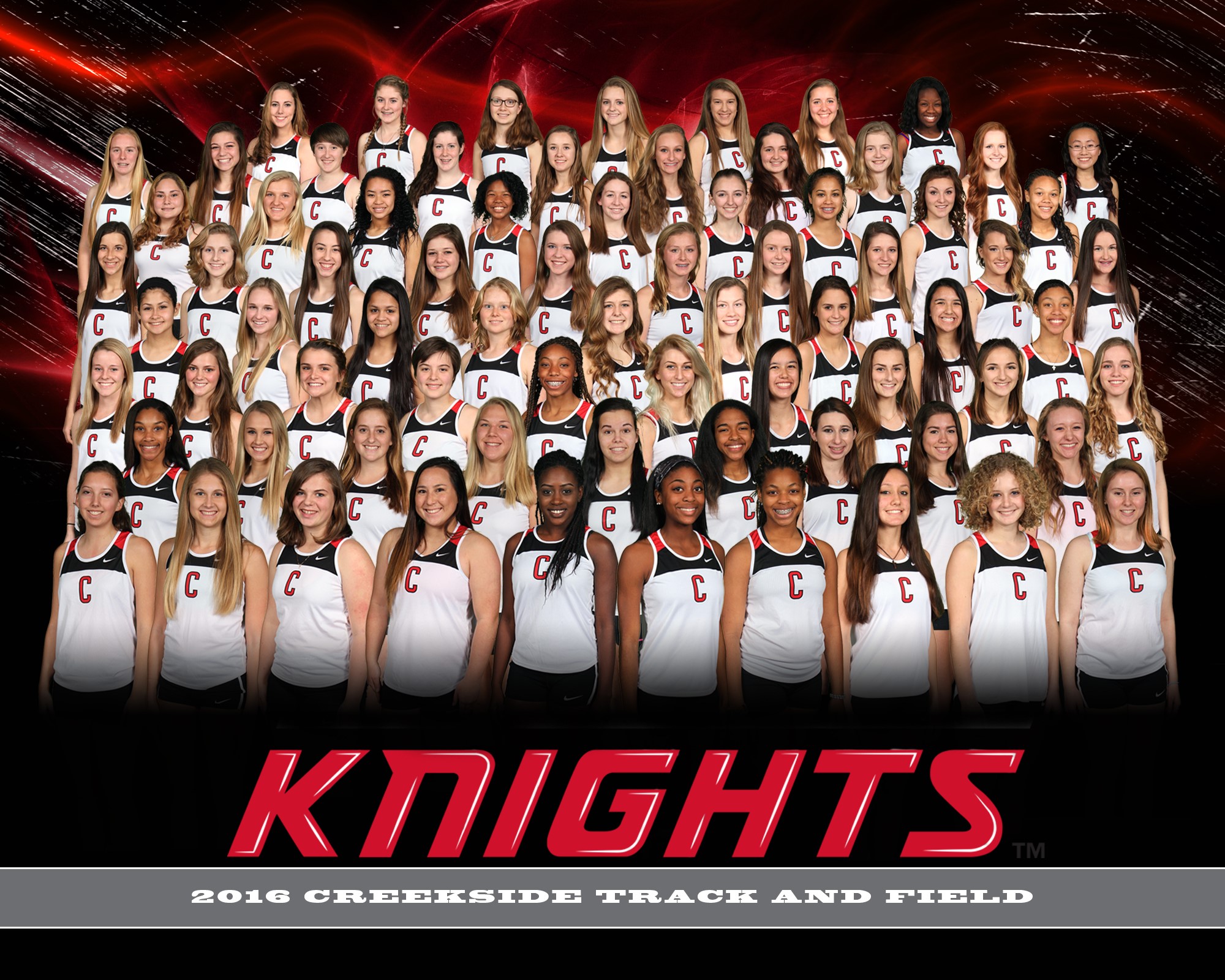 –Team Gear – online shops are currently open. Please see the links below
Girls – Must buy team shirt, warm up jacket, and race shorts (must be black with one white logo, similar to Nike pros) one option is on the order form. All girls must also own black warm up pants. All other items are optional.
Please complete your order by Tuesday Jan. 30th
https://bakerssport-csladiestrack18.itemorder.com/sale
–Bill Day – Feb 1st @ practice.
1- Athlete registration fee (pay to play) – $80 for 1st sport, $60 for 2nd, 3rd, or 4th sport. https://www.schoolpay.com/parent/mip/Mc5j
2- Booster Club – once year per family. If you joined in the fall or winter you are set.
https://www.schoolpay.com/parent/mip/Mcvr or you can find an order form online.
2018 Track and Field parents & student athlete information


2015 Creekside Boys and Girls Track and Field School Records
We feel in order to have a positive atmosphere in our program all athletes must attempt to discipline themselves. It has been our observation that the athlete who lacks self-discipline could be disruptive to the total program and this to other individuals who make-up the program.
Therefore,the coaching staff has set up certain guidelines we feel are necessary, but fair, for our athletes to meet in order to be part of the Creekside Track Program.  None of these guidelines are meant to be a form of punishment, but rather a means to becoming a more responsible person on and off the field.
| | | |
| --- | --- | --- |
| 100- under 14.00sec | 200- under 28.50sec | 100H- under 19.00sec |
| 300H- under 54.00sec | 400- under 65sec | 800- under 2:40 |
| 1600- under 6:00 | 3200m- under 13:10 | Pole vault – 7'0" or higher |
| Shot – 23'6"or higher | Discus – 70'0" or higher | Long Jump- 14'6" or higher |
| Triple Jump – 31'0" or higher | High Jump – 4'8" or higher | |
Score a point in an individual event at the District Track Meet or the Conference meet.
Advance on a relay to the region meet. (Top 4)
Coaches Choice. Coach always has the last decision. If someone works hard every day, does all that is asked, and is dependable, this athlete can earn a letter.
Remember that letters are not given, they are earned.