Good afternoon, My name is Steven McNickle and I'm excited about the opportunity to be the Girls golf coach this upcoming season.  I look forward to meeting everyone soon.  Here's a little about me and my coaching philosophy: For the past 4 years, I've been coaching the middle school golf teams at Patriot oaks and Valley […]
Creekside High School is thrilled to announce that Steven McNickle will be the new head coach of the Lady Knights Golf Team! Coach McNickle developed a passion for golf in high school. After a brief moment in college football, he dedicated himself to play golf competitively in area amateur events over the years. He was […]
Creekside Top Returnees: Gabby Strickler is a four-year member of the golf team and will be the leader of the girls squad. Logan Jerrells, Todd Roy and Mason Holder were part of the Knights lineup that qualified for regionals in 2016. Source: St. Johns County 2017 golf preview: Elite programs set eyes on state tournament […]

Breaking News
Creekside High School is thrilled to announce that Steven McNickle will be the new head coach of the Lady Knights Golf Team!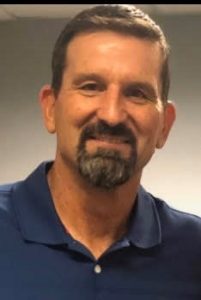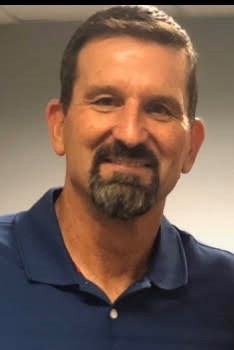 Coach McNickle developed a passion for golf in high school. After a brief moment in college football, he dedicated himself to play golf competitively in area amateur events over the years. He was the first golf coach for the combined Patriot Oaks Academy and Valley Ridge Academy golf teams, where he created a successful model that taught the skills of the short game, putting, and chipping. Coach McNickle also coordinated and co-conducted programs and clinics to work with up and coming players. He prides himself on developing within players the ability to focus on the moment while creating a lifelong joy for the game. "My goal is to be a positive mentor, leader, and role model for our youth." 
You can contact Coach McNickle @ [email protected]   
2020 TRYOUT INFORMATION
CREEKSIDE GIRLS GOLF FALL 2020 TRYOUT DATES:
Coach McNickle will hold an interest / information meeting on July 13th at Julington Creek Golf &CC at 5:30pm in the parking lot.   We will follow all CDC guidelines with regards to Covid-19 and the meeting will be set up using social distancing.  We ask that if you have any symptoms or been exposed to someone that tested positive with Covid 19 that you do not attend the meeting but contact Coach McNickle separately. 
Topics that will be discussed are: upcoming tryouts, the season, expectations and fundraising opportunities.    
All future participants need to make sure they have pre registered for the upcoming fall season.  Please use the following link to complete the registration:
https://www-chs.stjohns.k12.fl.us/athletics/wp-content/uploads/sites/11/2020/04/2020-21-FHSAA-Athletic-Clearance-Instructions.pdf
Each participant must have an up to date physical
TRYOUT Dates : 9 holes – Cimarrone Golf &CC  –  TEE Times begin at 3pm 
Monday         – Aug 3rd  
Tuesday        – Aug 4th
Wednesday  – Aug 5th
Due to Covid restrictions, there are no Spectator Carts and we will have limited range space available during tryouts. 
Tee Times each day:  Start at 3pm 
 *Please attend at least 2 out of 3 preseason dates. 
* Arrive at least 30 minutes prior to scheduled tee time. Each player will get one bucket of balls to warm up.
* Average of top three scores will determine each golfer's position on the team.
* Planning for 12 spots on the team 
* Please bring enough water to stay hydrated 
We will begin our team practices on Mon July 20th at Julington Creek at 5:30.  _ More information will be relayed out separately.  
Golf Season:
* The regular season will be from 8/17 – 10/11.
* Plan ~2 matches per week 
* 1 mandatory team practice per week on Mondays 
Go Knights!
Coach McNickle
Schedule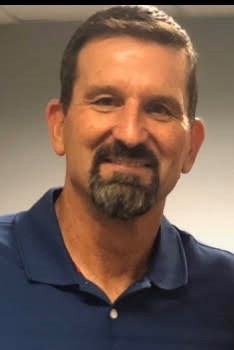 Steven McNickle
Head Coach