Creekside High School
National English Honor Society
Club Purpose:  The National English Honor Society (NEHS), founded and sponsored by Sigma Tau Delta, is the only national organization exclusively for high school students and faculty who, in the field of English, merit special note for past and current accomplishments. Immediate benefits of affiliation will be national recognition, scholarship eligibility, and opportunities for national networking with others who share enthusiasm for, and accomplishment in, the language arts.
National English Honor Society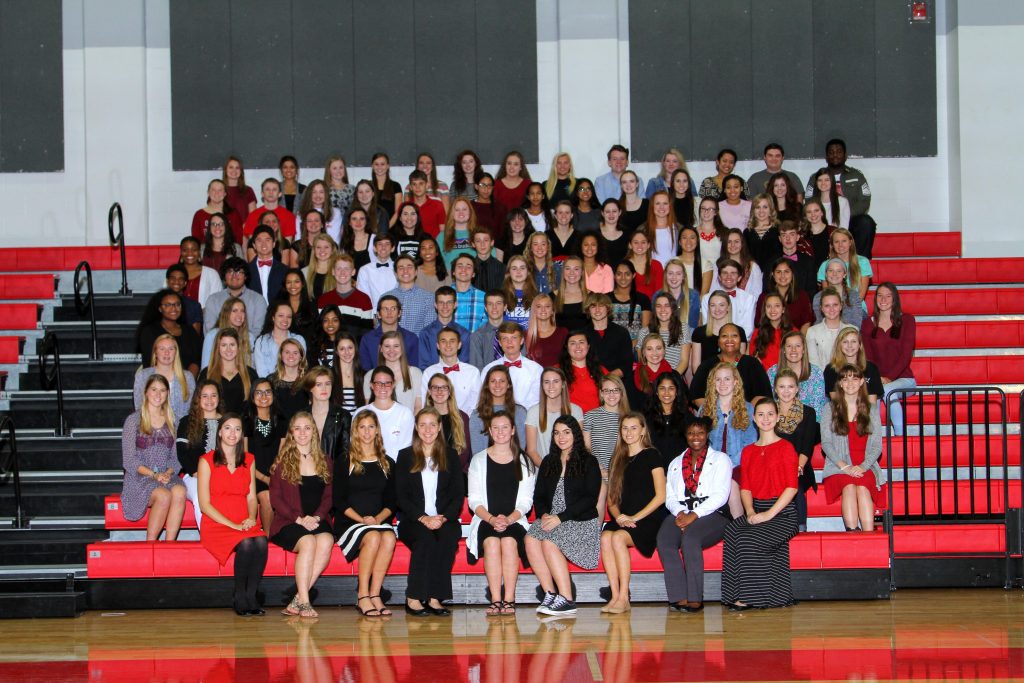 NEHS Officers 2017-2018:
President – Nina Hills
Vice-President – Craft Talbot
Secretary – Bethany Baratelli
Treasurer – Kaleigh Robinson
Activities Chair – Analise Griffin
Steering Committee Chairperson – Taryn Clarke
Steering Committee – Hadley Browder, Adam MacDougall,
Jordan Hampson, Graeme Caldwell, Christina Pesquera

NEHS Co-Sponsors:
Mrs. Deborah Sibley
Mrs. Kaley Still
Mrs. Whitney Seay
Ms. Olivia Mars

NEHS Community Service Projects:
Julington Creek Elementary – Share the love of reading with elementary students

Mandarin Food Bank – Conduct canned food drives to benefit the community

Hearts for Hospitals – Valentine's Day cards sent to cancer patients at Wolfson's Children's Hospital

March of Dimes Bundles of Love – Care packages sent to a Newborn Intensive Care Unit at a local hospital

Poetry Slams – Poetry read by students many of which are original poems    Held twice a year and features live music, door prizes, and snacks

Future endeavors will include a book club, pursuit of student scholarships and chapter awards with the National headquarters of NEHS
New applications are accepted in May of each year.  The Induction ceremony takes place in October.