Media Center Hours – 8:30 am – 4:00 pm
Wednesday- 7:30 am-3:00 pm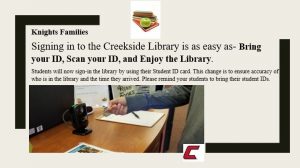 Want a great book? Check out what we have in Destiny, our online catalog. 
Click on Destiny Catalog to and select Creekside High School, to search what is available at CHS library.
Check out one of the great Florida Teens Read_2019-2020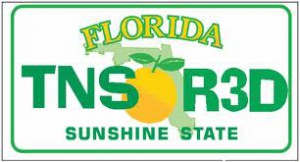 The Winner of the 2018-2019 Florida Teen Reads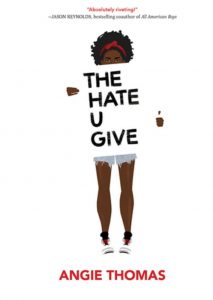 LIBRARY & TEXTBOOK RETURN SCHEDULE 2019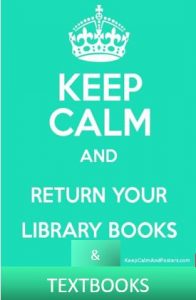 LIBRARY MATERIALS: ALL LIBRARY MATERIALS AND FINES ARE TO BE RETURNED AND PAID IN THE LIBRARY.
SENIORS: May begin returning textbooks once they have taken exams or once the teacher has stated they no longer need the text. Textbook fines are to be paid in the bookroom. Library fines are to be paid in the library.
AP TEXTBOOK & WORKBOOK RETURNS: Students should plan to return their AP textbook and /or workbooks on the day of their AP Exam. Please return your materials to the book room.
UNDERCLASSMEN: If you have textbooks to be turned in and are finished using them please do so during bookroom hours. All library books are to be returned to the library.
Textbook room is open for the entire month of MAY
Monday – Friday 8:30-3:30
Wednesday 8:30-2:45