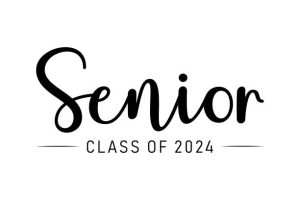 WELCOME BACK!
See Upcoming Spring Senior Activities- coming soon 
Welcome back Class of 2024! We look forward to a great school year.  We will work with the senior class officers to plan events/activities and will share information as soon as it's available. If you have any questions, please feel free to stop by and see Amy Jones, your senior class sponsor.
Go Knights!
Senior Shirt are on sale until Friday, September 29th. Use the link below to order. ! If you have any questions, please email Mrs. Jones at [email protected]
https://schoolpay.com/pay/for/Senior-Shirt–15/Se0BK5L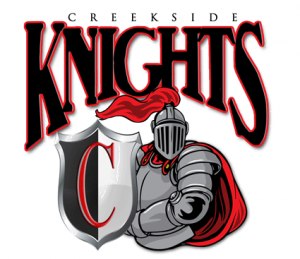 Please check out the Important Dates Tab! coming soon
President: Brianna DeBusk
Vice-President: Logan Laffy
Secretary: Gabriel Loper
Treasurer: Katie Gray
Sponsors:   Amy Jones  

Seniors- please be sure to check the Creekside Guidance website for important information. Finding information on scholarships is at your fingertips. Select the Scholarships tab at the right of the page for information on Bright Futures, FAFSA, and local/state scholarships. The Bright Futures application opens on Oct. 1st this year. Also- the OCTOBER scholarships have been updated with current deadlines.
To send out a transcript- go to Announcements on the Guidance page. Scroll down to the bottom and select "Order My Transcipts". Parchment is the system we use to send transcripts to your desired locations. You can even send one to yourself to view and cross check before sending out to colleges and universities. Please see Mrs. Scribner or Mrs. Stubbs for any Parchment questions.