2021-2022 Student Schedules
CHS students will be able to view finalized schedules for the 2021-22 school year using Home Access Center (HAC) on August 9th and 10th ONLY.   To request a correction at that time students must use the schedule correction link only. This link will be available/live from August 9th through 11th.  After the 11th the correction link will no longer be active.  School Counselors do not have access to modify schedules or requests in any way.  Schedules will be final and available at the end of the day on August 13th. 
The below reasons to request a schedule correction will be the only ones considered per district student progression policy:
Duplicate course
Missing a course
Misplaced/wrong level
Office Hours:
7:30 a.m. – 3:30 p.m. (6/14 – 7/30)
8:30 a.m. – 4:30 p.m. (school year)
Tours are available after school on Wednesdays at 3:00 p.m. with appointment.  E-mail [email protected]
to schedule.
CDC updates regarding quarantine requirements after vaccination:
Individuals who have been fully vaccinated – that is, 2 weeks or more have passed since the second dose in a 2-dose vaccine or the first dose in a 1-dose vaccine series – will not be required to quarantine following exposure, provided he/she does not develop new symptoms of COVID-19. 
The Department of Health (DOH) requests that we follow the current contact tracing protocol, regardless of vaccination status.  They will contact exposed individuals to ensure no symptoms have developed, research his/her vaccination status in the state system, and provide further COVID education.  The DOH will determine if the individual is exempt from quarantine.  The Health Services Department, as well as the school nurses, will work diligently to assist students, parents and staff in this process.
Thursday, August 5, 2021
Freshman Day
8:00 am – 1:00 pm
Freshmen PE Uniforms
Freshmen Locker Fee
Friday, August 6, 2021
Optional Teacher Planning Day
Monday, August 9, 2021
First Day of Pre-planning
Friday, August 13, 2021
District Open House
Monday, August 16, 2021
First Day of School
Secondary students may view their 2020-2021 grades (excluding state and/or district final exam scores) in Home Access Center (HAC) from June 18 – June 30, 2021, however secondary report cards will not be finalized until after district finals and state End-of-Course (EOC) exam results are received and processed.
Finalized 2020-2021 report cards will be printed and distributed during the first week of school (August 2021). Please remember that state and district final exam scores will only be included if the score improves a student's letter grade.
Students who have graduated will only be able to access HAC up to July 17, 2021. Once grades are finalized, updated transcripts will be made available to seniors as needed.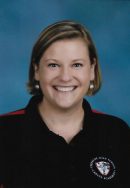 Alicia Pressel
2020-2021
St. Johns County
Teacher of the Year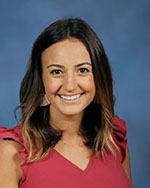 Olivia Martins
2020-2021
Rookie
Teacher of the Year
Ali Fayazi
2020-2021 School Related
Employee of the Year
Easy to Pay Online!
Three levels to choose from…
Basic $20
Bronze $35
Silver $50
Gold $100
Knight in Shining Armor $300
The membership info is located
on the CHS website,
under the Parents tab and PTSO.
Memberships are paid
ONLINE this year!
Thank You!
School Board Respresentative
Beverly Slough, District 1 representative to the St. Johns County School Board, writes periodic updates for parents and others concerning school district matters. If you would like to receive the updates, please email her so that she can add you to the distribution.
If you are a person with a disability who needs assistance and planning to attend a school meeting or program, please contact Creekside High School with your specific need at 904.547.7300.
B.E.S.T. Standards Presentation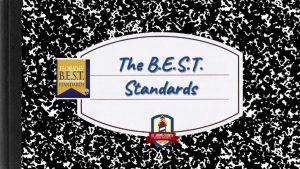 The purpose of the video is to provide parents and community members with information about the new B.E.S.T. Standards for English Language Arts and math. The video also explains the timeline for the implementation of the new standards.
View the B.E.S.T. Standards Presentation
+ Positive + Start Summer Math Program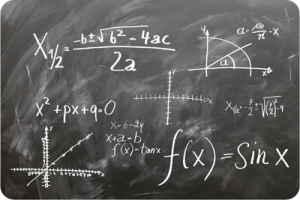 Math is fun, but it can also be challenging.
The St. Johns County School District + Positive + Start Program enables students to practice the prerequisite math skills needed to be successful in the mathematics course in which they are enrolled in the next school year.
Completion of the course will likely give students a positive start in math.
ESE Parent Advisory Meetings
No ESE Parent Advisory Meetings are scheduled at this time. The meetings will resume during the 2021-2022 school year.
This is just a reminder that anyone (parent, guardian, friend, neighbor, aunt, uncle) must have school access to attend an event at Creekside High School, have lunch with a student and/or attend an awards assembly. If you have not already done so, please complete the School Access Form. The process for approval may take up to 4 weeks, so please fill out the application sooner than later for any guests that would like to have school access. Once the application is approved, school access will be valid for three years.
If you have been approved in any St. Johns County School in the past three years you do not need to apply again, simply send an email to [email protected] to have your status checked and possibly renewed.
FortifyFL is a website and app developed at the direction of the Florida Legislature. Any student, educator, parent or member of the public can report school safety concerns directly to law enforcement and school administrators anonymously and easily through the FortifyFL app or getfortifyfl.com.
The mission of Creekside High School is to inspire good character and a passion for lifelong learning in all students, creating educated and caring contributors to the world.