Seniors, Leonards has options for cap and gown
portraits at their studios on 2/20 and 3/20.
Tours are available after school on Wednesdays at 3:00 p.m. with appointment.  E-mail [email protected]
to schedule.
March 17 – 19, 2021
Spring Break
Friday, April 2, 2021
Student/Teacher Holiday
Thursday, April 8, 2021
End of 3rd Quarter
Friday, April 9, 2021
Teacher Planning Day
Monday, May 31, 2021
Memorial Day Holiday
Prom
The St. Johns County School District continues to follow the Department of Health and CDC guidelines regarding mass gatherings. A dance/prom would be considered a mass gathering and will not be approved by the St. Johns County School District for this school year. Schools are working with students on potential alternatives to prom activities that will follow the DOH and CDC guidelines and be of interest to students.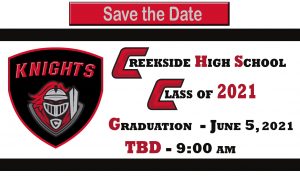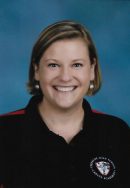 Alicia Pressel
2020-2021
St. Johns County
Teacher of the Year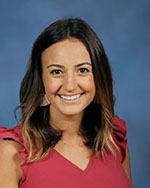 Olivia Martins
2020-2021
Rookie
Teacher of the Year
Ali Fayazi
2020-2021 School Related
Employee of the Year
Easy to Pay Online!
Three levels to choose from…
Basic $20
Bronze $35
Silver $50
Gold $100
Knight in Shining Armor $300
The membership info is located
on the CHS website,
under the Parents tab and PTSO.
Memberships are paid
ONLINE this year!
Thank You!
School Board Respresentative
Beverly Slough, District 1 representative to the St. Johns County School Board, writes periodic updates for parents and others concerning school district matters. If you would like to receive the updates, please email her so that she can add you to the distribution.
If you are a person with a disability who needs assistance and planning to attend a school meeting or program, please contact Creekside High School with your specific need at 904.547.7300.
For instructions on how to access your child's grades
Click Here>>
To gain immediate access  to the Home Access Center
Click Here>>
Early Registration
The St. Johns County School District (SJCSD) will begin early registration for the 2021-22 school year March 1. This registration is only for children new to the school district, including those entering kindergarten.
Early registration can be completed online or by visiting the student's assigned school website. To find the assigned school, enter your street address on the Attendance Zone Locator.
To be eligible for public kindergarten in the SJCSD, children must be 5 years old on or before September 1 and must reside in St. Johns County.
---
2020-2021 Instructional Materials Adoption for English Language Arts (ELA)
On February 9, 2021, the St. Johns County School Board voted to approve the list of recommended resources for adoption for English Language Arts (ELA). View the final list of approved resources. Florida Statute allows parents or residents of the county to object to the adoption of a specific instructional material. If you would like to contest the adoption of the ELA resources, you must complete the form below and submit it to our office no later than noon on March 11, 2021.
Reconsideration of Instructional Materials Request Form
If you would like access to available printed materials or require assistance reviewing the online resources, please call the Instructional Resources and Media Services office at 904.547.3947. Materials are available for review from 8:30 a.m. - 4:30 p.m. when district offices are open.
ESE Parent Advisory Meetings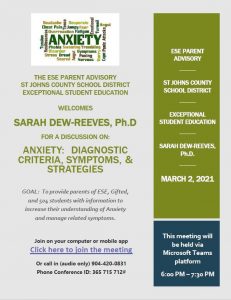 On March 2nd from 6:00pm to 7:30pm, the ESE Parent Advisory will welcome Sarah Dew-Reeves, Ph.D., for a virtual discussion titled "Anxiety - Diagnostic Criteria, Symptoms, & Strategies." Join the meeting online via Microsoft Teams or join via phone by dialing 1-904-420-0831 and then entering the conference ID: 365 715 712#
This is just a reminder that anyone (parent, guardian, friend, neighbor, aunt, uncle) must have school access to attend an event at Creekside High School, have lunch with a student and/or attend an awards assembly. If you have not already done so, please complete the School Access Form. The process for approval may take up to 4 weeks, so please fill out the application sooner than later for any guests that would like to have school access. Once the application is approved, school access will be valid for three years.
If you have been approved in any St. Johns County School in the past three years you do not need to apply again, simply send an email to [email protected] to have your status checked and possibly renewed.
FortifyFL is a website and app developed at the direction of the Florida Legislature. Any student, educator, parent or member of the public can report school safety concerns directly to law enforcement and school administrators anonymously and easily through the FortifyFL app or getfortifyfl.com.
The mission of Creekside High School is to inspire good character and a passion for lifelong learning in all students, creating educated and caring contributors to the world.