Experience the DIFFERENCE of Creekside Career Academies
Cutting edge learning. Real-world experiences. Countless student connections.
Jump Start Your Career Path
Career Academies are programs within a school that feature a sequence of courses geared toward a needed career path. Students must apply and get accepted into the program, and the course takes the place of one of an elective course on a student's schedule. The programs are governed by a board of dedicated business partners who support student learning in numerous ways including mentorship, student internships, field studies, guest speaking, and grant opportunities. 
Creekside's award winning academies, Academy of Emerging Technology and Academy of Engineering & Environmental Sciences,  feature a total of five tracks from which students can choose:
Digital Media Technology

Cybersecurity

Financial Technology

Engineering

Environmental Science.
Students interested in a career in education should check out our award winning, St. Johns County Academy of Future Teachers at Creekside.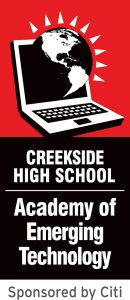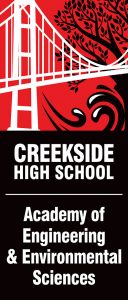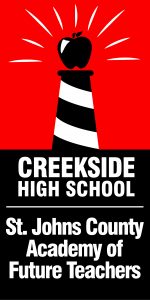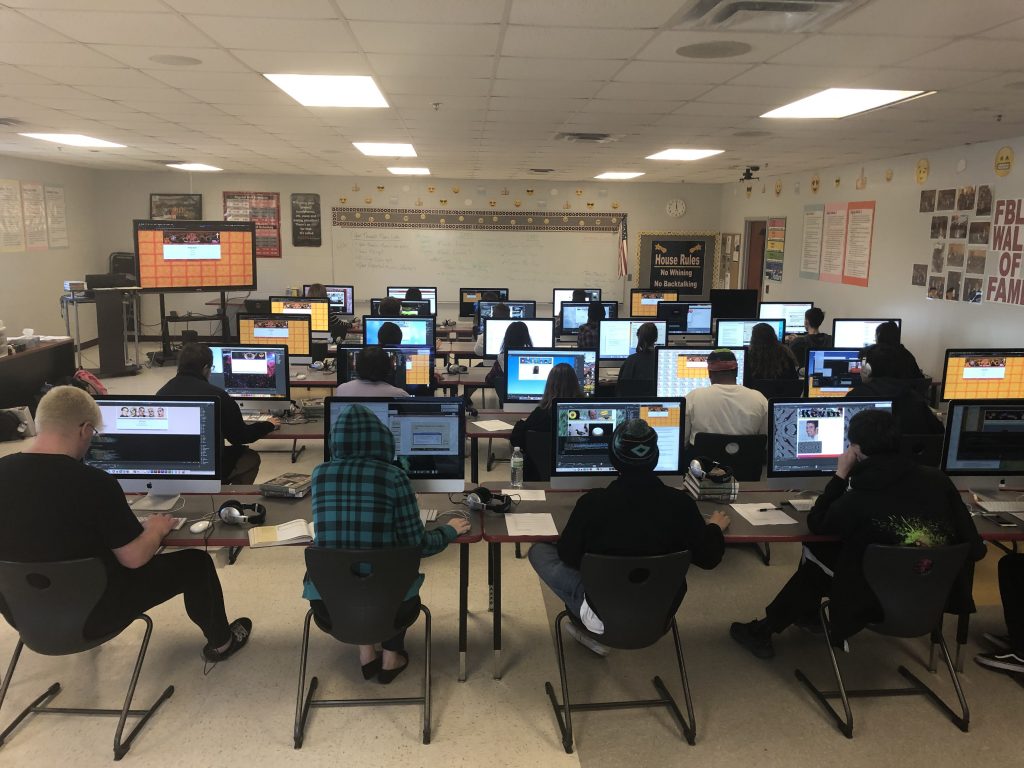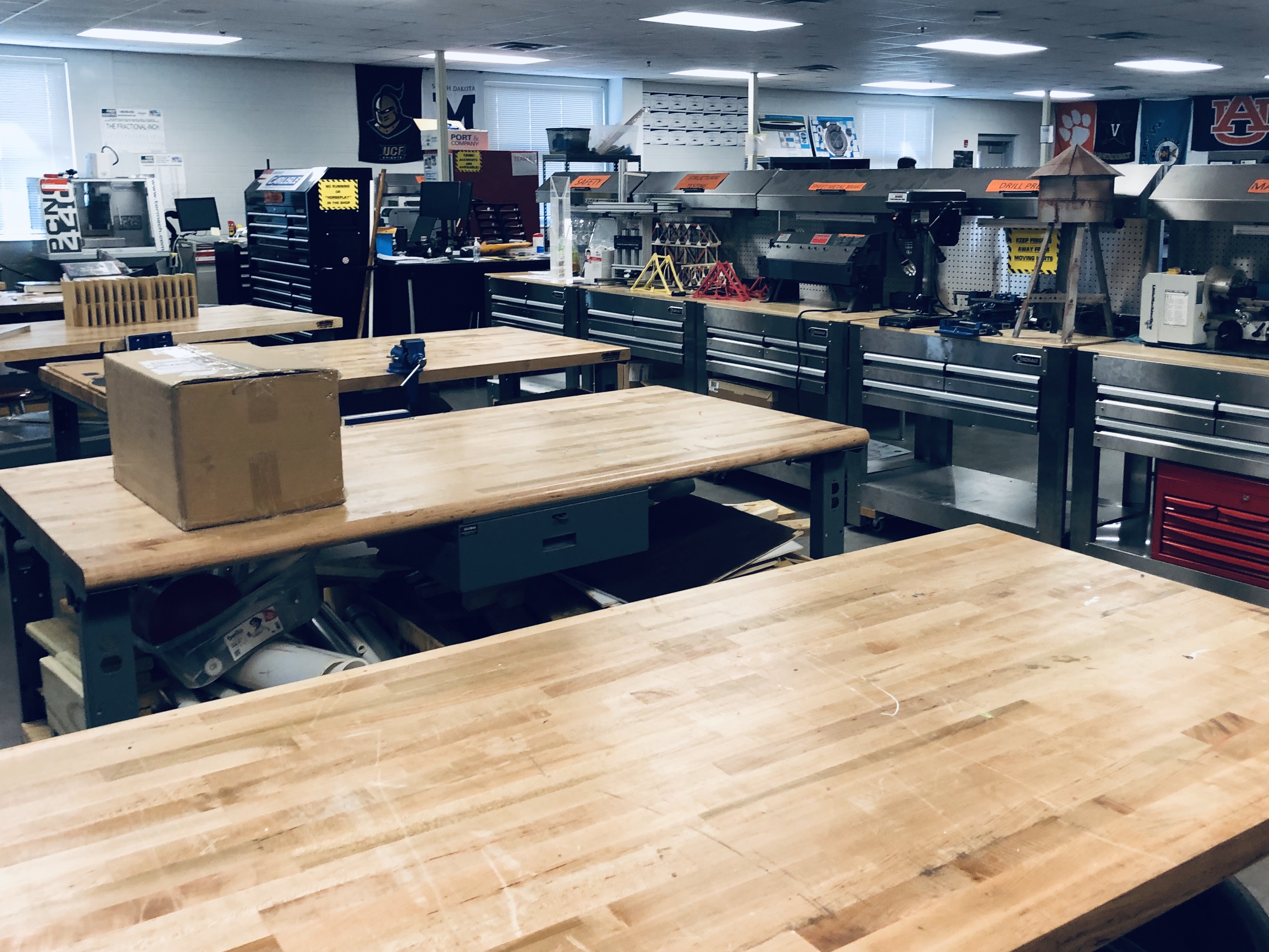 Each track is equipped with a lab environment with the most up-to-date technology and is designed with creative student learning in mind. Vex Robotics, Hydroponic growing towers,  drones, Arduinos, Geographical Information Systems, Kali Linux, Cisco,  Adobe Creative Cloud, Industrial sized 3D printers bring students into a variety of learning options to fit our diverse student body.
Registration Timeline & Other Events
St. Johns County Academy Showcase: Wednesday, December 13, 2023
Creekside High School Academy Night:  Thursday, January 18, 2024

How and when to apply?
Students may apply for Academy Programs beginning January 4, 2024 until January 31, 2024 through their HAC account.
The best option would be for you to apply in January of 2024 to be considered for the 2024-2025 school year. Please note that this is only available for students going into their 9th or 10th grade year. Rising juniors are not able to apply for an Academy Program of Interest. 
---
Registration for SJ Virtual, Homeschool, or Private School Students
Any SJCSD resident who is moving a student from home school, virtual school, or private school may apply for an academy by pre-registering for school on-line at the SJCSD website and selecting to also apply for a Program of Interest at that time, for inclusion in the application process.  All pre-registrations need to be completed online by the close of the school day, January 31, 2023. 
---
New to the Area? Wish to apply for an Academy Program?
It's not too late to have the chance to apply for one of our award winning academy programs! 
Preregister with your zoned high school. Be sure to bring all the required documentation. 

Fill out an application and list your choices.
---
What about a late application?
Are you a current SJCSD rising 9th or 10th grader who missed the Academy application deadline, but you don't want to miss the opportunity to apply for one of our programs? There is a district late application process.  Information will be available after January 31, 2024.
---
Middle School Registration for Current SJCSD Students:
Fruit Cove:  March

Patriot Oaks Academy:  March

Freedom Crossing:  March
The registration timeframe for your child will be distributed through your child's guidance counselor as the time approaches.
Check out our recruitment video under the right navigation menu.

FIVE Premier STEM Programs
Digital Media offers foundational skills to prepare students for careers in new media, multimedia, and digital media using Adobe Creative Cloud Products. Students have the opportunity to gain Industry Certifications in top design applications like Photoshop, Illustrator, InDesign, Premiere Pro, and After Effects. ​
The Cybersecurity track immerses students in hands-on learning experiences in operating systems, network security, attack mechanisms, security vulnerabilities, cryptographic systems and security technology. Industry Certification options for these courses are in Microsoft Technology Associate (MTA) Windows OS, MTA Networking, MTA Security, and CompTIA IT Fundamentals. ​
The Financial Technology (FinTech) program is designed to provide students with an understanding of how technology works, an introduction to applications in financial services, and an added entrepreneurship component through hands-on problem-solving experiences that can be useful in FinTech applications and innovation. Students have the opportunity to gain Industry Certifications in Introduction to JavaScript Programming, Intuit QuickBooks, and Entrepreneurship and Small Business.
Engineering students dive into a rich curriculum that exposes them to several branches of the field including Civil, Mechanical and Environmental engineering, as well as manufacturing, and robotics. Students have the opportunity to earn top recognized certifications like Occupational Safety and Health Administration (OSHA) and Manufacturing Skill Standards Council (MSSC), AutoCad, Revit, Inventor, and Solidworks. ​
Environmental Science focuses on the various interactions between ecosystems, wetlands, forests, wildlife, natural resources, and humans, and how all of this impacts the environment. In addition to also earning an OSHA certification, students can earn Industry Certifications for Leadership in Energy and Environmental Design (LEED) Green Associate and also Natural Resource Specialist.
Although the Academy of Future Teachers at Creekside is not considered a full STEM program, it works hands-on with our local schools to explore the career of education using service learning, cutting-edge technology, and full-year internships. Fostering the next generation of educators, the program focuses on developing student leaders who will be the next caring contributors to the children of the future.
Fall in Love with your High School Experience
Internships with Local Businesses
Network with gurus from the industry and start a career in high school.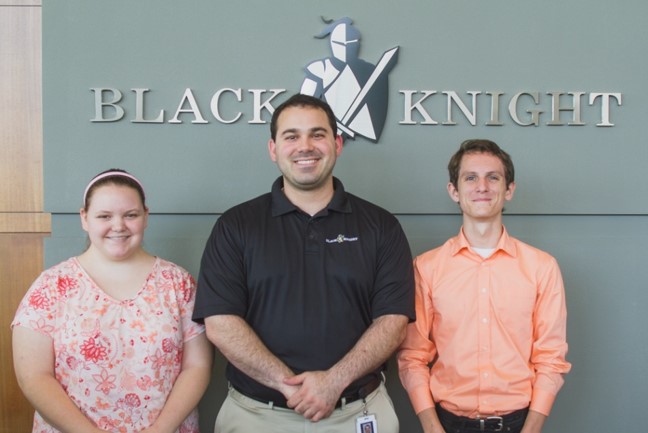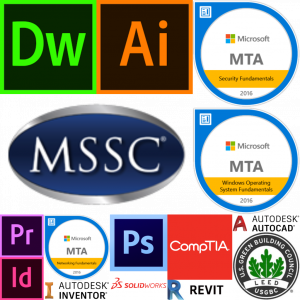 Build your professional resume with industry certifications.
Make informed postsecondary choices by touring schools.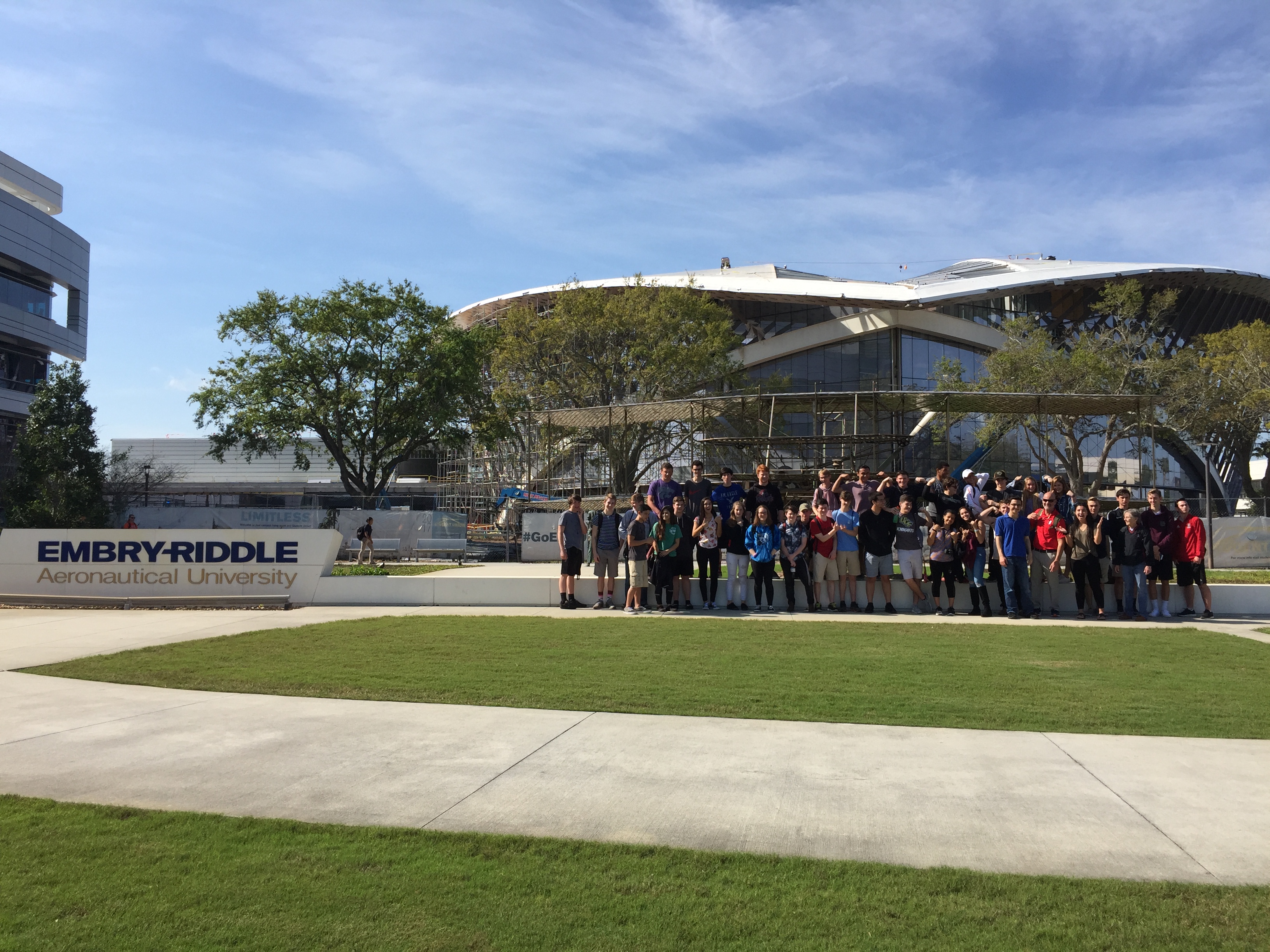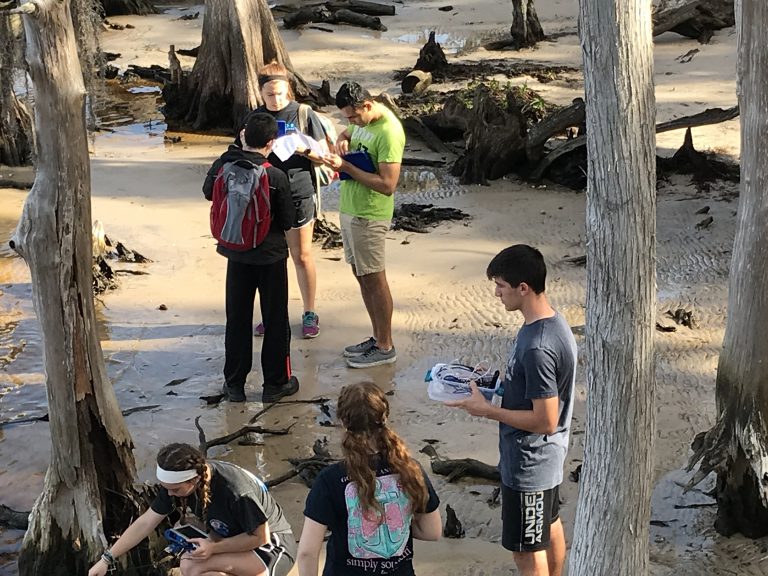 Field studies connect classroom knowledge to the field.
Curriculum advice from pros keeps lesson content fresh and relevant.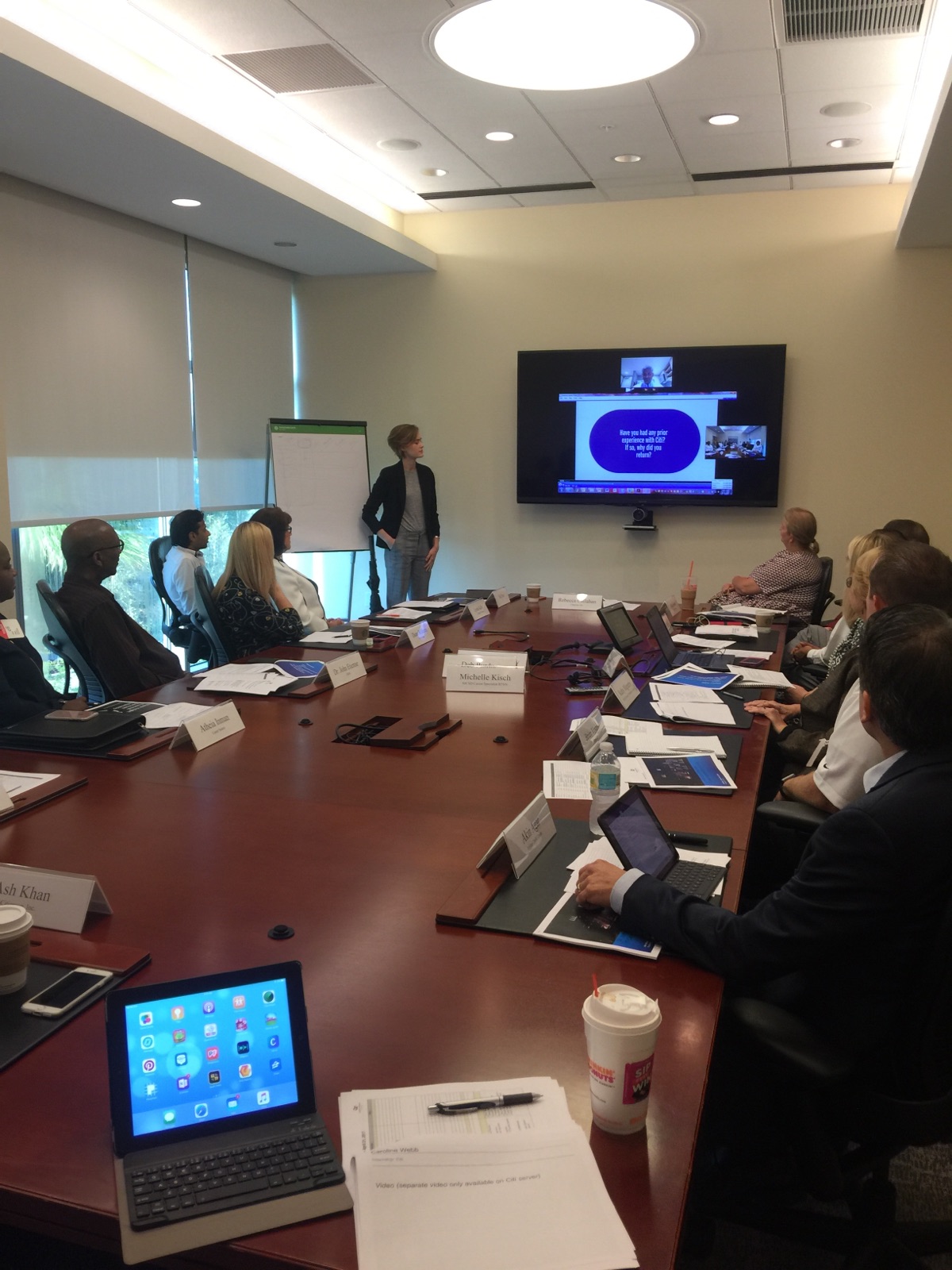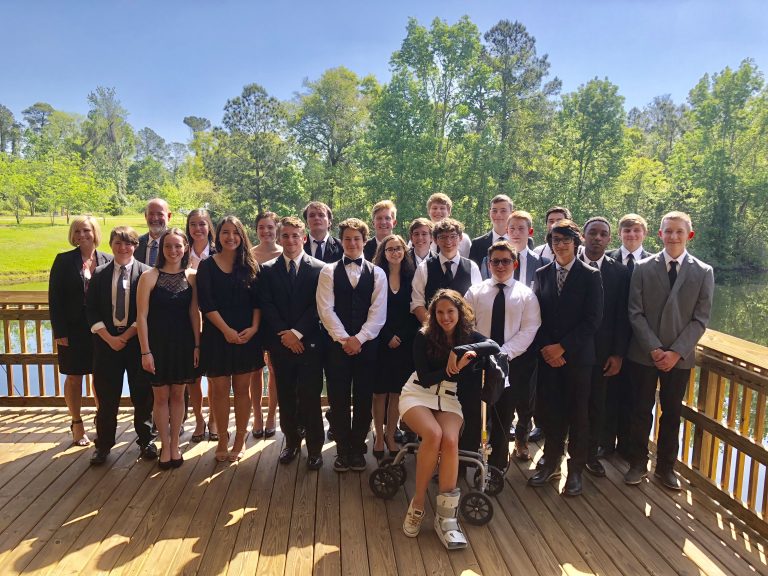 Plugin to School through a Career Technical Student Organization (CTSO)
Connect with students with similar interests on our many clubs:  Future Business Leaders of America, National Technical Honor Society, Cyberpatriots, Architecture Construction Engineering (ACE), Engineering Club, Environmental Club, Society of Women Engineers.  
Creekside High School offers the following career and technical programs, including career academies wherein students may earn industry certification:
Academy of Emerging Technology

Academy of Engineering and Environmental Sciences
St. Johns County Academy of Future Teachers at Creekside
The district prohibits discrimination in the terms and conditions of employment, and in access to educational programs and activities, and prohibits harassment of any individual or group on the basis of race, color, national origin, religion, sex, age, disability, marital status, sexual orientation or genetic information (and other protected classes included in the district's nondiscrimination policies).
Lack of English language skills will not be a barrier to admission and participation.  The district may assess each student's ability to benefit from specific programs through placement tests and counseling, and, if necessary, will provide services or referrals to better prepare students for successful participation.