Spring of 2021 had students in Creekside's Academy of Environmental Sciences busy working on the Uniquely Florida StoryMap competition with the organization ESRI, The University of Central Florida and CitizenScience GIS.
Each student group had to choose a topic of interest that was "Uniquely Florida", provide research, map geographic findings, and present research in the form of a StoryMap using GIS software.
Students in the Academy of Environmental Sciences placed top in the state of Florida for their StoryMap projects using Geographic Information System software from their Academy coursework.  Go Knights!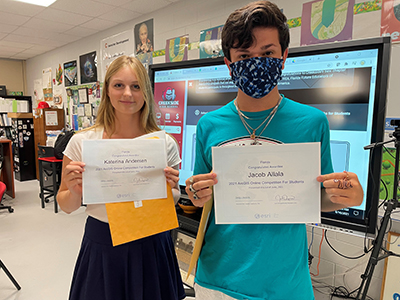 Class of 2022 rising Seniors Jacob Allala and Katie Andersen for Invasion from the South- Brown Anoles: https://arcg.is/1b9qy50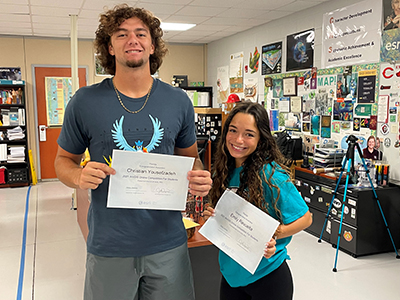 Juniors Emily Revuelta and Christian Yousefzadeh, Awardees for From Ice Age to New Age- Trekking Key Deer: https://arcg.is/1T9Xy40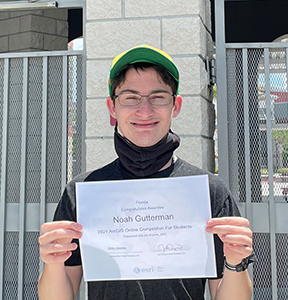 Class of 2021 Senior Noah Gutterman, Awardee for Retention Pond Pollution: https://arcg.is/1uDuGe0