The National Youth Cyber Defense Competition places teams of high school students in the position of newly hired IT professionals tasked with managing the network of a small company. Through a series of online competition rounds, teams are given a set of virtual operating systems and are tasked with finding and fixing cybersecurity vulnerabilities while maintaining critical services.  In the Open Platinum Division there are 632 teams in the nation this year, with 84 teams in Florida.  Creekside's Frostbyte team placed 1st in the State, and included Silas Hicks, Matt Mato, Alan Birch, Mark Slover, Joshua Morris and Nathan Spees.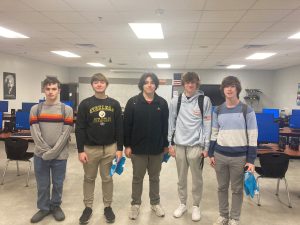 The second place team in the state, Cyber Parrots 3: Chipwrecked, included Seth Marusic, Ian Fish, Thomas Boudreau, Tyler Gunther, Jack Dempsey and Alex Wenzel.
In the Gold division, 819 teams in the division nation wide.  Our team The Task Managers consisting of Nathan Bowman, Lauren Graves, Aidan McCabe, and Cibria Moore took 1st in the state and 4th in the nation.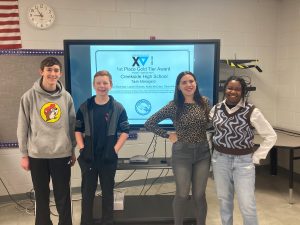 For more info.  https://www.uscyberpatriot.org/