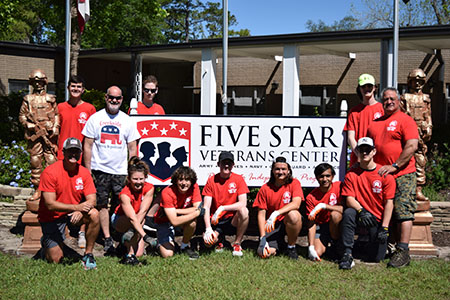 Jaden Duffey (President of the YRC) coordinated with a local non-profit organization, Five Star Veterans for a community service project at their facility. Five Star Veterans  provides displaced military veterans the safe housing and the supportive services they need to successfully transition to living independently in a place they call home.
Five Star relies solely on the community. Jaden Duffey, along with Henry Morris (VP of the YRC) and Mr. Davenport (Club Sponsor) worked with a group of 7 club members volunteer to support Five Star. Those members were:
Aiden Chang
Mason Mann
Qingyuan Tian
Dayvin Patel
Colin O'Farrell
Canyn Novello
Alexander Sheridan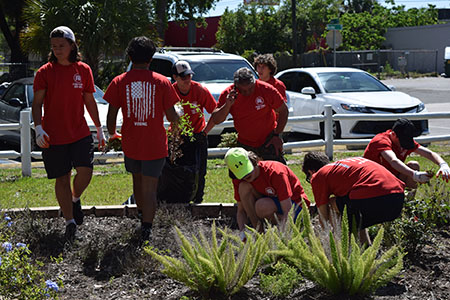 While at Five Star, the Young Republicans Club did various landscape projects that consisted of the trimming of overgrown bushes and hedges, raking and bagging leaves and pulling weeds.
At the end of the project, Amanda Mills (Lead Case Manager and head of Community Outreach) and Ms. Suzie Loving (Chief Administrative Officer) expressed their gratitude to the club and its members.