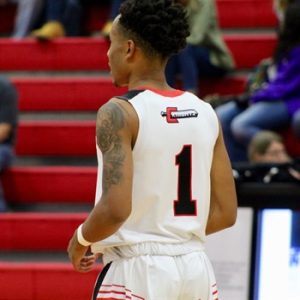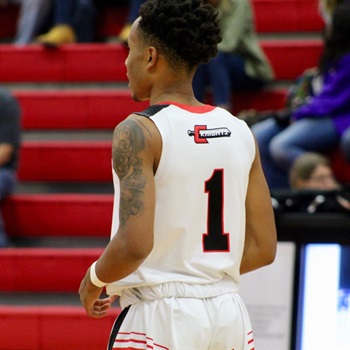 J'Michael "Jay" Plummer, a senior point guard for the Creekside Knights basketball team, is of the 2018 college signees. As a 4 year starter, he is the only player in Creekside history to eclipse the 1,000 point mark in his career.  But he is ready to take on the next big challenge in his life… College Basketball.
Jay made the tough choice of committing to Embry Riddle University in January. Jay explained that Embry Riddle "really did feel right" for him and "they were different" from the other teams that were showing interest.  Coach Steve Ridder told Jay that the team needed someone who could come in and be a floor general.  When he got to visit and watch a game, Jay realized that is exactly what they were missing.  This has prohibited the Eagles from taking the next step as a team. He felt that the honesty shown by the coaches on the recruiting campaign led him to Embry Riddle.  It showed the character of the coach and who he is as a person.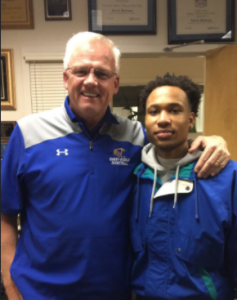 Another aspect that Jay looked at very seriously was the distance from home. His mother said that it is such a big part of his life, so he really wanted to be somewhere where she was able to come and see him play. When asked about the biggest influence in his life to get to this point, Jay responded that many different influences carried him through his basketball journey. From all the coaches, fellow teammates, friends, family members, however, the largest would be his mother, Ornett Jackson.  She has always been his biggest fan and had the foremost support for his career.  She has contributed a large part in his work ethic to become the best ball player he can be. Having Jay in close proximity to her will no doubt mean she will be at his college games, supporting him just as she always has.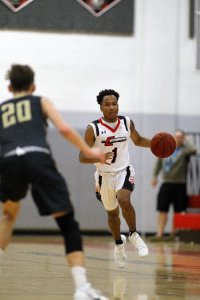 While the step from high school ball to college may be tough for many student athletes around the country, Jay feels that he is prepared for a smooth transition.  His teams at Creekside High School have been dominant in recent years by making it deep into the State Playoffs. Experience in big time games that have increased tempo and having everything out on the line is great for him going forward. J'Michael said, "the good thing about Embry Riddle is that I will be able to go over and take some summer classes and be able to get into the flow." Getting into the flow will be an enormous advantage over other incoming freshman athletes as he will be adapted to the college world and begin to focus on basketball as well as his academics.
J'Michael Plummer is well suited to take on this challenge as he looks to continue to grind and advance his game. He is a well rounded player with many of the tools in the bag to be able to make it big for himself. Watch out for J'Michael Plummer!  With his grit and determination, nothing seems to be able to slow him from achieving great things at the next level.
Article written by student journalist, Brandon Carroll