Creekside High School Guidance Department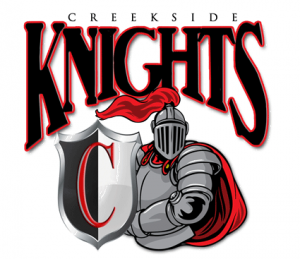 The Creekside Guidance Department's ultimate goal is for all students to graduate with the competencies necessary to make self-directed, realistic and responsible decisions and to be successful contributors to society. We are dedicated to guiding and counseling individual students and groups through the development of academic, personal/social and career plans. It is also our goal to keep parents and students informed of important information throughout the school year by newsletters, presentations, and use of the Creekside website. Contacting counselors by e-mail, phone calls or scheduling a conference are all options available to parents to answer their questions and concerns throughout the school year.
8th Grade Ramp Up Night Presentation
2019-2020 Creekside High School Course Catalog
Remind.com
Receive guidance updates via text about your graduating class by texting the information below:
Class of 2019:  text @co2019chs to 81010
Class of 2020:  text @co2020chs to 81010
Class of 2021:  text @co2021chs to 81010
Class of 2022:  text @co2022chs to 81010
Transcript Request Information
Be prepared for the SAT test!
Answer the SAT question of the day.
Guidance Counselors: