Creekside infielder Daniel Cantu is The Record's Baseball Player of the Year after clubbing county-best 38 RBIs. Source: Creekside junior Daniel Cantu headlines The Record's 2018 All-County Baseball Team
Florida State beat Washington 8-3 late Tuesday night to win the 2018 Women's College World Series. The Seminoles (58-12) became the third team in WCWS history to win the national title after losing its opening game. Creekside graduate Leslie Farris made two appearances in the WCWS for the Seminoles. Source: Creekside graduate Farris celebrates Florida […]
Creekside High School Athletics is proud to announce the hiring of the new Head Dance Coach, Ms. Hayley Webb Gassaway! Coach Gassaway is originally from Dallas, Texas where she trained in all styles of dance starting at the age of six. During her early years of training, she performed at America's Got Talent with the Beyond […]



Senior Spotlight – Noah Lippy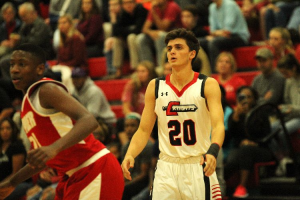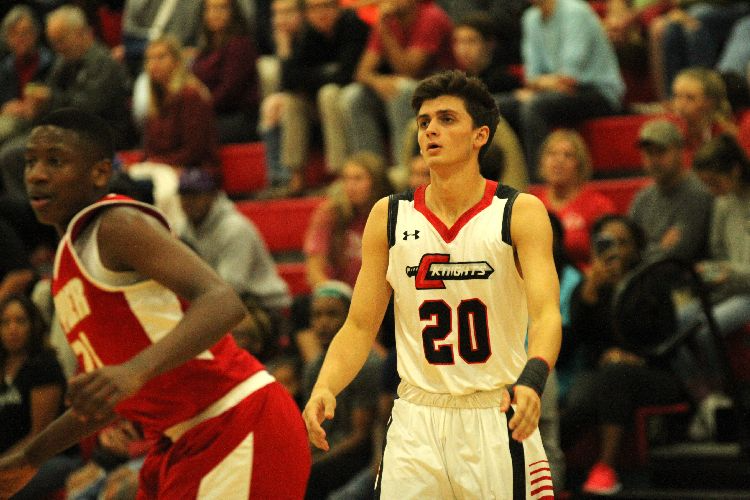 Noah Lippy is a senior at Creekside High School who has played basketball for the Creekside Knights boys basketball team for four years now. Spending three of seven years of his career on the high school varsity team, Lippy has made lots of memories. His favorite would be the district championship during his junior year season. There, he had a career high of 17 points, which was a first in seven years at Creekside! Also during that season, Lippy says he won the 6th man of the year award. Playing guard and forward for the basketball team, Lippy was a part of the team that has set the single season win record each year. Their goal is to win state during this season, which is what the team works for accomplishments.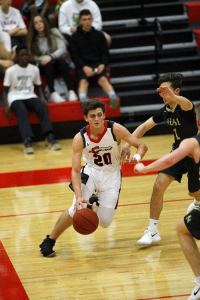 Born in Baltimore, Maryland, Lippy moved here to St. John's when he was five years old. His brother attended Creekside before him, who played three years of varsity baseball. His younger sister made varsity basketball as a freshman, and is starting on varsity as a sophomore this year, as well. Lippy shares that he carries a 3.0 GPA through his student-athlete life. His favorite class that he has taken so far was during his junior year; English with Mrs. Cochiolla. Many of you may recognize him from football games, where he was the unofficial student section leader. He also participates in the Chick-fil-A leader academy, Knights of Distinction, and Senior Men. "Creekside has given me so many opportunities to make high school the best it can be. I'm glad it was where I got to spend the four best years of my life." We wish him all the best throughout the second semester of his senior, and last, year at Creekside.          
 –Senior Spotlight written by Student Journalist, Veronica Czajkowski
– Images provided by Leonard's Studios
Coach Spotlight – Donnie Gumble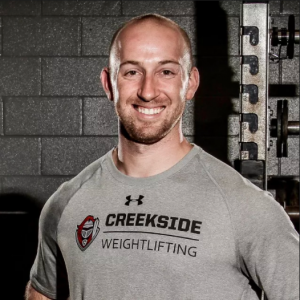 Coach Donald "Donnie" Gumble is currently in his second season as the Head Strength and Conditioning coach at Creekside High School.  Coach Gumble is a local product, having grown up in St. Augustine and graduating from St. Augustine High School in 2007.  He brings wealth of experience as a teacher and coach. After graduating St. Augustine High School, Coach Gumble attended Florida Gulf Coast University where he received his Bachelor of Science in Human Performance in 2013. He furthered his education with a Master of Education in Higher Education Leadership from Mercer University in 2014. Coach Gumble is a Certified Strength & Conditioning Specialist (CSCS) through the National Strength and Conditioning Association and is also a Sports Performance Coach through USA Weightlifting.  Aside from the Strength and Conditioning, he serves as the Head Girls' and Boys' Weightlifting team coach.  Recently, the Girls' Weightlifting team placed 2nd in the district meet with 33 personal records set in bench, clean & jerk and/or total weight.  
In addition to coaching at Creekside High School, his experience includes assistant coach for Butler University Softball, 2016 (Big East Conference Championship), Butler University Track & Field, (2015 Big East Conference Women's Outdoor Triple Jump Champion/Most Outstanding Performer Field Events), Mercer University Men's Soccer, (2014 Southern Conference Championship), Mercer University Women's Soccer, (2014 Southern Conference Championship), Mercer University Men's Golf, (2013 Atlantic Sun Conference Championship).
"My goal is to educate, equip and empower the student-athlete using proven methodology within a safe and positive environment, to develop strength and skills that will directly transfer to improved athletic performance." – Coach Gumble
Coach Gumble currently lives in St. Augustine with wife, Nicole and two children, Crawford and Stella.